10.31.19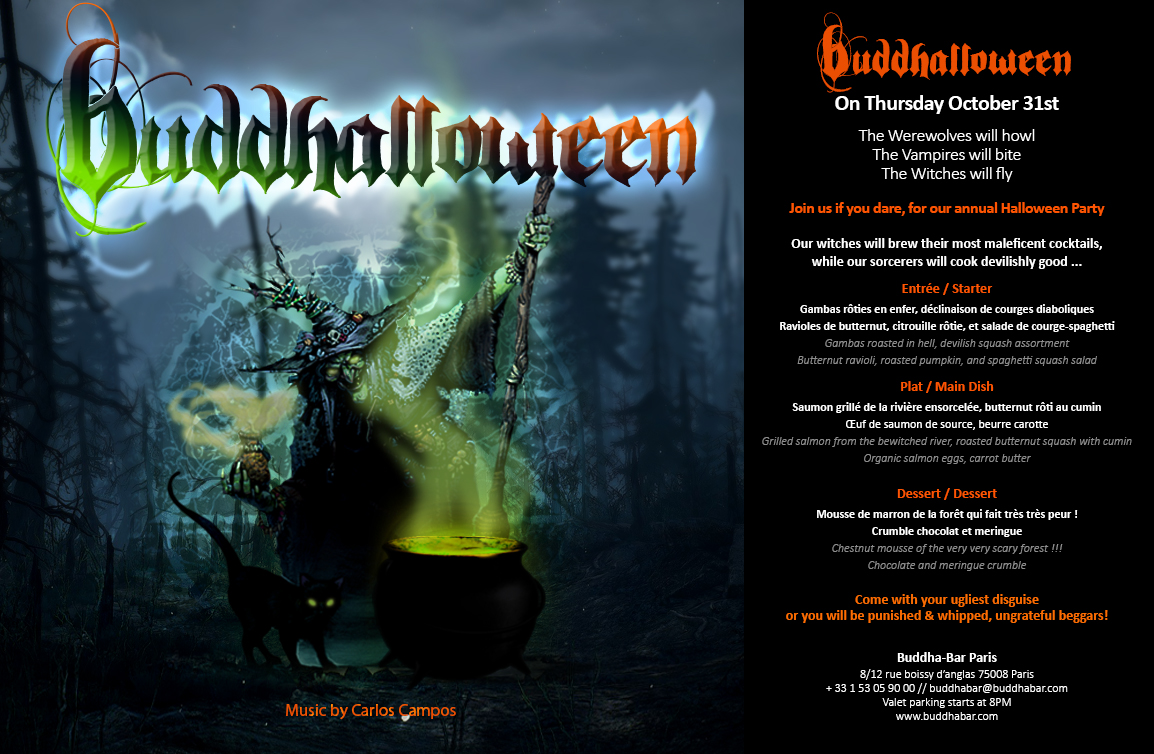 Join us if you dare, for our annual Halloween Party!
The Werewolves will howl,
The Vampires will bite,
The Witches will fly!
Our witches will brew their most maleficent cocktails,
while our sorcerers will cook devilishly good …
Starter
Gambas roasted in hell, devilish squash assortment
Butternut ravioli, roasted pumpkin, and spaghetti squash salad
Main Dish
Grilled salmon from the bewitched river, roasted butternut squash with cumin
Organic salmon eggs, carrot butter
Dessert
Chestnut mousse of the very very scary forest !!!
Chocolate and meringue crumble
Come with your ugliest disguise or you will be punished & whipped, ungrateful beggars!
Music by Carlos Campos
Buddha-Bar Paris
8/12 rue boissy d'anglas 75008 Paris
+ 33 1 53 05 90 00 // buddhabar@buddhabar.com
Valet parking starts at 8PM